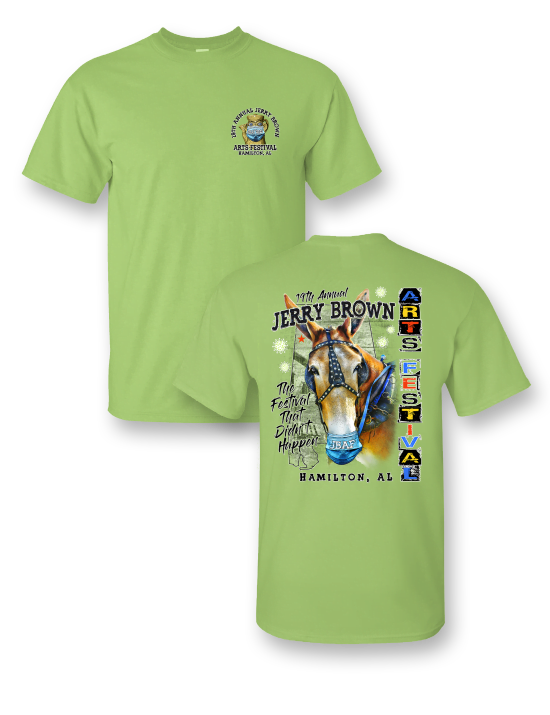 ---
Carrying on our annual t-shirt tradition, this year's collectible festival t-shirt highlights the 2021 JBAF, "The Festival That Didn't Happen."
Adult sized short sleeve festival t-shirts are available at Jerry Brown Pottery, Sassy Frass Tees, and Hamilton City Hall, or available for purchase online here at jbaf.org.
Proceeds from t-shirt sales assist the Northwest Alabama Arts Council in providing multiple art-related programs in our community throughout the year.